Dental Department
Retaj Dental Clinic is your one-stop-shop for home general dental care in the UAE and Ras Al Khaimah. In our family dentist office, we provide complete dental services for adults and children from infancy to adulthood. As part of our regular general dental services, we include regular cleaning, deep cleaning, X-rays, restorations and comprehensive oral examinations.
Keep smiling and healthy!
The goal of all dentists is to help you maintain oral health and keep all your teeth healthy and intact. If we detect tooth decay early enough, we may be able to reverse the damage with fluoride treatment.
During the examination, our dentist will provide a comprehensive oral examination to check the mouth, lips, tongue, soft palate, gums, throat, and neck for any abnormal spots, lumps, or discoloration. We may also do X-ray examinations, depending on what we found during your examination and the health of your teeth at the time of your last X-ray examination.
Your dentist's diagnosis and recommended treatment
When our dentists were able to provide patients with a clean list of health at the end of their examinations, they were very excited. Unfortunately, tooth decay and other problems are only part of life. Fortunately, our dentists at Retaj Dental Clinic can easily solve these problems.
The most common problem we find is Decay. Even if you brush your teeth correctly twice a day and use dental floss, you may still develop tooth decay. Sometimes this is inevitable. Our dentists provide quality restorations to all patients in Ras Al Khaimah.
Many of our restorations are in the form of fillings, including silver, porcelain, and tooth-colored composite materials. These fillings replace the decayed spots on the teeth and restore them to their original functions. For teeth with a lot of decay or cracks, our dentist will provide crowns. The crown is made individually for each patient and fits closely to the rest of the tooth.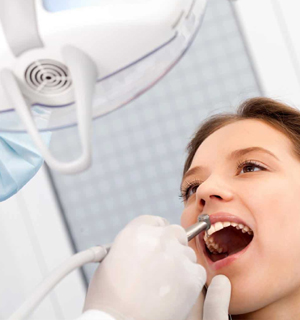 Work Experience
Experienced doctors with wide experience in various disciplines.