Pediatric Clinic
Through this clinic, we are working hard to provide comprehensive care and

integrated care for children, so that the clinic can diagnose and treat all children's

problems in one place with the hands of specialized medical professionals who

have long experience and the most prestigious certificates.
- The necessary and preventive vaccinations and vaccinations.

- Chest problems

- Diseases of the digestive system

- Glandular problems, childhood diabetes, and growth disorders

- Newborns and infants

- Urinary tract diseases and congenital anomalies

- All kinds of allergic diseases

- Congenital hip dislocation and children's orthopedic problems

- Nervous diseases and convulsions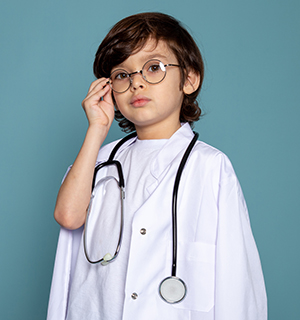 Work Experience
Experienced doctors with wide experience in various disciplines.